Discover our new and improved Starton Zapier Integration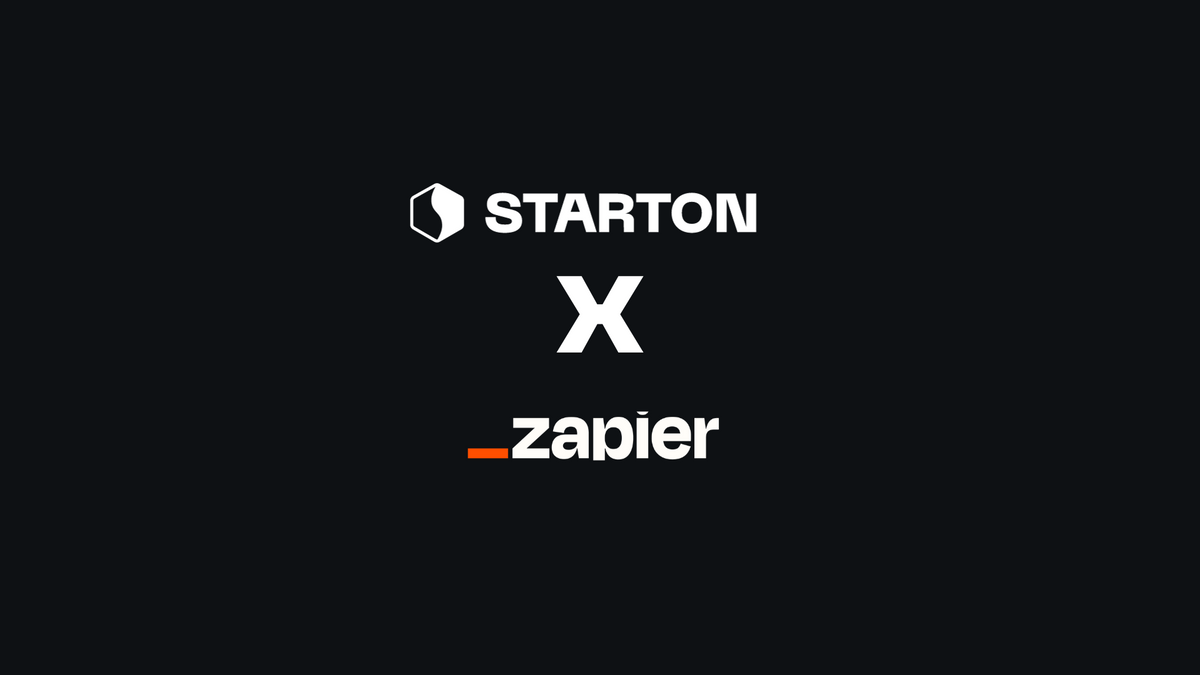 You asked for clearer WEB3 integrations and we've heard you!
The demand for easy integrations and smooth transitions between the digital spaces of Web2 and Web3 has never been more pressing.
Starton, as your all-in-one Web3 API, is built as the one-stop shop bridging this gap efficiently. In this spirit, we're unveiling a new version of our tool: the Starton Zapier plugin.
Introducing the Starton on Zapier
In case you didn't know, Zapier is an online automation tool that connects your favorite apps, such as Shopify, X, Discord, and more, allowing them to work together in harmony.
By integrating with Zapier, Starton is empowering every developer, entrepreneur, and enterprise to make their applications blockchain-compatible.
Imagine being able to connect your Typeform or your Google Sheets directly to blockchain capabilities, without writing a single line of code. That's the power of Starton's API.
What Can You Achieve with the Starton-Zapier Integration?
EVERYTHING. Yes, you read that right. With Starton's no-code Zapier integration, every feature we offer is at your fingertips:
One-click Deployment: Choose from our 10 exclusive templates for you to deploy in a matter of minutes.
Get Alerts on your blockchain activities: Stay updated with real-time alerts on channels you're already used to (emails, SMS, Discord…).
Deploy Smart Contracts: Create cryptocurrencies or NFT collections automatically from triggers, such as users answering to a Typeform.
IPFS Storage: Easily upload and store on IPFS, making data storage decentralized and secure.
Expand Your Digital Horizons
With the Starton Zapier integration, the sky's the limit. Bridge your blockchain management with over 5,000+ apps, and build dApps without the need for code. Whether you're a developer aiming for a frictionless experience or a company looking for easy onboarding into Web3, this is your portal.
Our guiding principles emphasize a user-centered approach, and with this new integration, we're taking another leap towards that goal. Inspired by the ethos of tech innovators like Stripe and Twilio, our aim is to simplify the complex and make the cutting-edge accessible.
Dive Right In
Ready to explore the vast scope of possibilities with the Starton Zapier integration? Create a zap with our Starton templates now or log in to your Starton account to get started.